Exceptional Cuisine Meaningful Connections
The finer things in life are finest when shared with friends and family, who, through generations, have deepened cherished bonds at Marrakesh while enjoying extraordinary culinary experiences, celebratory cocktails, dances, and galas; and reveling in the camaraderie of gathering around a table, taking in the view, and toasting a glorious sunset at the end of the day.
Whether in our beautifully remodeled club dining room, on the al fresco terrace, or at a private event, our Marrakesh chef and culinary team create dining experiences that feature the finest locally sourced, seasonal cuisine and a sommelier-led wine program that consistently exceed expectations — fostering community connection and creating meaningful memories for members and guests.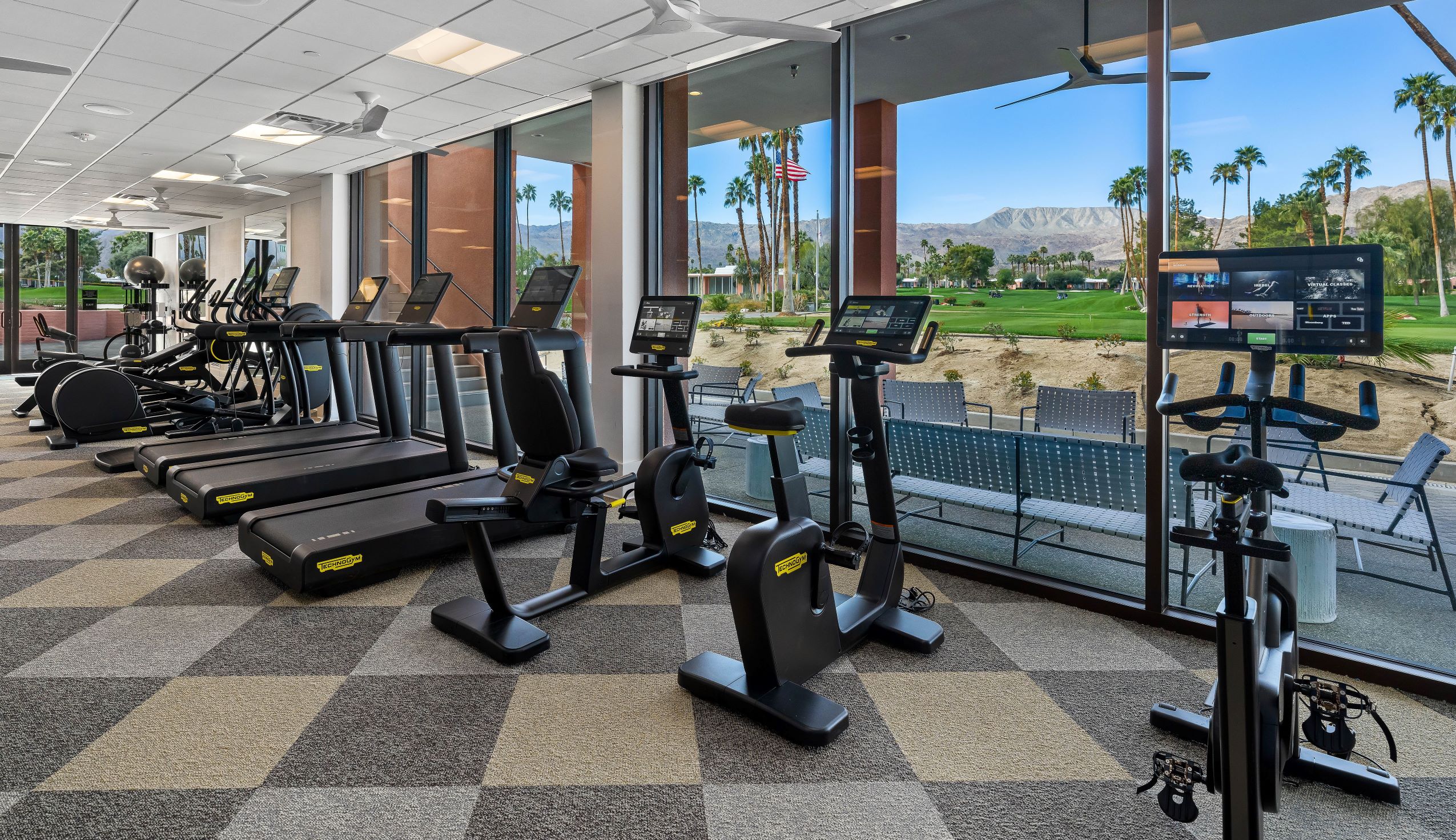 A Place to Play and Thrive
The newly redesigned Fitness Center features state-of-the-art cardio, strength training, flexibility, Pilates equipment, and access to personal trainers. Centrally located on the first floor of the new Clubhouse, the setting rewards those who put in fitness time with the inspired view of the golf course and surrounding mountains, centered by the iconic Marrakesh waterfall.